Mission Statement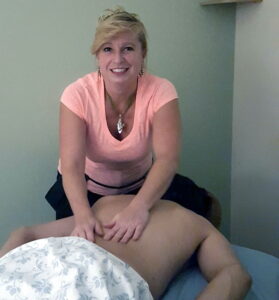 It is my goal to improve the quality of your life! I do so by using cutting edge technology coupled with 3 decades of experience, along with multiple certifications and my 3 college degrees. The primary focus of my past & future education is based on adding healing techniques to my massage repertoire in order to help improve your function, decrease or eliminate your pain and improve your life! I want to help you balance your muscles to rectify the root causes of dysfunction and assist in relieving your stress. Take the first step to improving your health and call today to schedule a customized massage and FREE posture evaluation with your first visit. Together we can improve your quality of life!
I provide various massage techniques to assist you from rehabilitation to relaxation.
---
Experience & Certifications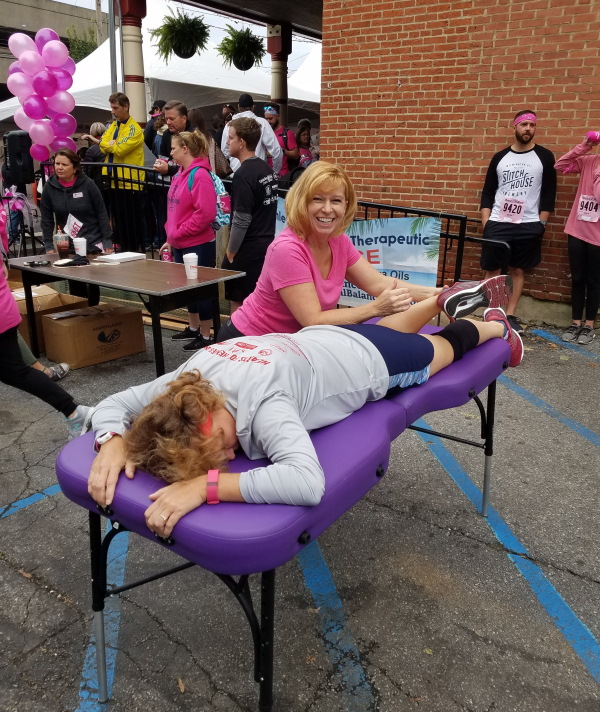 Most people I come across have had at least one massage in their life, and most say they don't see the medical benefit. I agree. MOST massages are for the purpose of relaxation which does assist the body with increased circulation, however the type of massage work I do is termed "Neuromuscular" or "Structural Integration." In other words, what I do encourages the nervous system, lymphatic, circulatory and muscular systems to harmonize.
By providing a variety of cutting edge equipment and services, I am able to enhance your quality of life! My multiple disciplinary degrees coupled with numerous certifications such as an Associate Degree in Physical Therapy, Certified Advanced Medical Massage, Certified Orthopedic Manual Therapist, Certified Oncology Massage, Myofascial and Craniosacral Release and Certified Trainer of Infant Massage Instructors, Certified Essential Oil Coach, just to name a few, afford me the ability to individualize your care.
If you want to improve your longevity and prevent injuries while improving your body's performance, recover from injury or surgery and address chronic pain then call me today to get started on living a more functional life!
I've enjoyed helping people just like you, along with professional athletes, improve their bodies performance for over 32 years.
---
The Essential Balance, LLC Journey
Essential Balance has rapidly become a Gulf Coast Leader in Advanced Medical Massage.  Since my arrival to South West Florida, I have worked hard to create a "Community of Client Friends" devoted to improving and maintaining health and a youthful sense of homeopathic & wellness-philosophy based practices.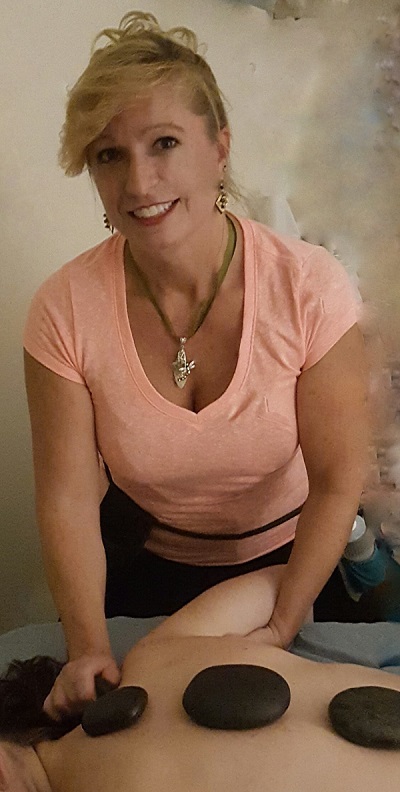 I established Essential Balance in 2004 in Newark, DE, home to the University of Delaware, then recently relocated my practice to Cape Coral, Florida, serving Punta Gorda and Fort Myers down to Naples since 2020. I have created an environment that is safe and comfortable so my clients are able to relax in the hands of a highly trained professional. I want everyone to get the assistance they need to live their best life, therefore, I offer monthly membership plans and packages for massage  and infrared sauna treatments. There are even pre-surgical and post-surgical packages for faster healing with less adhesions and scaring.
I became a CIMI instructor in 2004. Empowering parents and caregivers with the knowledge and skills required to improve the development and health of infants and children through healthy touch and positive communication as provided through Infant Massage. If you start massaging a child as an infant it has been proven to increase brain development, immune system strengthening and their ability to thrive. Studies show infant massage also increases depth and duration of sleep, while decreasing ear infections, gas, colic, constipation and irritability. This allows children to grow healthier and happier by the touch of trusted loving hands. I have specifically crafted unique non-carcinogenic and hypo-allergenic organic natural blends of lotions for baby and youth massage as well as a Baby Butter to soothe tender bottoms.
I value "a sense of Community," built around "shared values," so if you are interested in learning more about gene and personality expression as we develop, even in utero, then I would recommend this book for your reading pleasure: The Biology of Belief: Unleashing the Power of Consciousness, Matter and Miracles. (2005), by Bruce H. Lipton, PhD.
Essential Balance, LLC makes NATURAL HEALING PRODUCTS designed for various conditions, to assist in the healing process and help eliminate pain, anxiety, scarring and stress. My natural products are non-carcinogenic and hypo-allergenic blends.
As part of my sense of community I offer all Florida Residence, with a FL Drivers License, $10 off all Massage Services. Not to be used with other discounts.
Most insurances are able to be billed either directly or with a walk out statement for reimbursement.     [Link to verification of insurance coming soon]
---
Why pick me?
Unfortunately I can empathize with a great number of you that have had cancer, debilitating bouts of pain, broken back and bones that have occurred along life's road. The reason I am so incredibly passionate about my work, and thus want everyone else to reap the benefits of my knowledge and experience, is that when I was in terrible pain someone helped me get rid of the pain through the type of bodywork I am now dedicated to providing. Paying it forward!