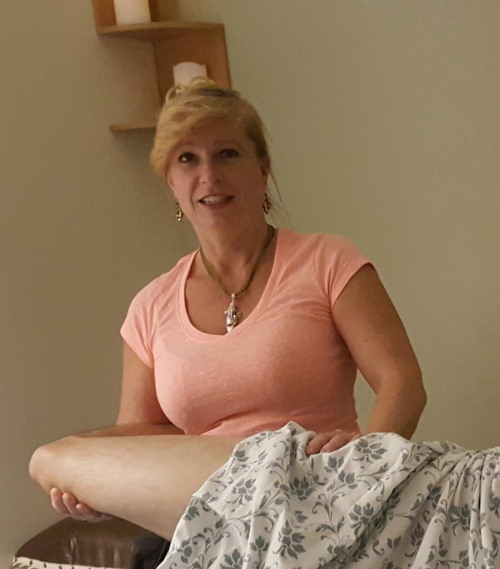 Dawn is amazing!!! The massage is specialized to your needs along with stretches and oils/lotions/heat etc. I leave feeling refreshed and relaxed!
— Heather Ragozine
As an athlete, massages are critical with keeping me healthy, even more so GOOD massages! Dawn is great! Highly recommend!!
— Kelly Voss
Dawn provided the best therapeutic massage I have ever received.
— Michelle Topi
Essential Balance provides excellent massage therapy. The staff is extremely skilled in the management of back and shoulder care and has provided lasting relief from nerve and muscle originating pain. Thanks, Dawn.
— Martin Page
Dawn is great. She's a true healer and very gentle and knowledgeable. I highly recommend her to anyone with medical issues and looking for a good therapist.
— Renie Roberts
I am a runner who's had two hip surgeries and suffer from chronically tight hip flexors and hamstring tendinopathy! Dawn helps keeps me going!!! I'll never forget how she helped me with a breathing problem. Turned out I had a rib out of place and could barely take a deep breath! She was able to correct it in just a few minutes!! And the Pain Tamer REALLY does work!!! I highly recommend!!
— Sheri Herrmann
Dawn is my life saver! Her knowledge of the body, how it's all connected and how to relieve even long standing pain issues is amazing. She listens to your concerns and pulls from her vast knowledge as she works on you. It's a plus, too, that the waiting area is calming and inviting. I highly recommend Dawn and Essential Balance to anyone who wants to feel better!
— Louise Simmons
Dawn is amazing! She really goes the extra mile!
—– Carol Fahy
Essential Balance is a great place to go if you need to relax and feel better. They offer a relaxing atmosphere, and great massages. You will come out felling better both physically and mentally.
— Joe Hardy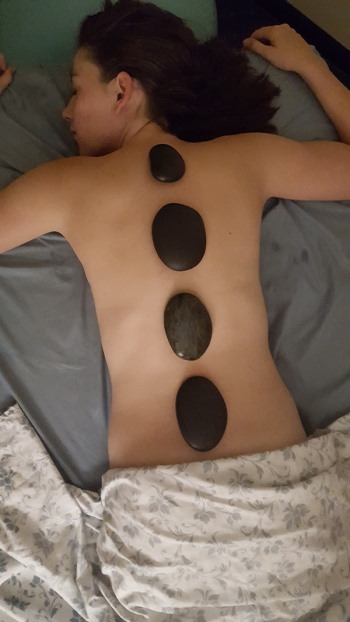 I have neck and shoulder issues and have for years. I began to see Dawn eight months ago and have experienced amazing results in both a decrease in pain levels and an increase in muscle flexibility. Dawn's knowledge and technique are fantastic. I highly recommend her!
— Sandra Ashby
Dawn is extremely knowledgeable in the realm of massage therapy. She is trained as a therapeutic massage. She is holistic in applications and is reason why I have 85 to 90% restoration after Personage Turner Syndrome affected my right shoulder girdle and plane nerve in right arm/hand . Thank you so much Dawn with your continued support.
— Kathy Lemasters
I had my first myofascial release and neuromuscular therapy massage by the owner, Dawn, yesterday and it was the best massage I ever had. She listened to my medical issues and focused on the specific areas to give me pain relief for the first time in four years. I will continue with a massage treatment to give me continued pain relief without pain medication.
— Janice Catherman
I found Dawn through a friend's recommendation and couldn't suggest visiting her enough. The entire right side of my body goes numb due to my misaligned spine from a car accident and after a four sessions with Dawn and using her Pain Tamer cream as needed, I can finally feel a breeze on the right side of face or when my dog or fiancé kisses my cheek!
The left side of my body tends to overcompensate for the right and often locks up. When I have flair ups so severe that I can't walk, I'll use her pain tamer cream to ease any pinched nerves or muscles until I can get to my chiropractor. Since I waitress and go to college full time, I'm constantly on my feet/using my arms/shoulders and hands for 12-16 hours a day or longer. I always carry a container of her Pain Tamer with me for unexpected issues. I've been able to power through at least 12 shifts when I was in tremendous amounts of pain from my back locking up and my leg swelling.
My mother has some cardiac issues and in order to ease the fluid off her body we use both Dawn's Pain Tamer and Lymphatic draining techniques at home between appointments. She couldn't even see her knee when we started her last at-home session, but by the time we finished she was able to SEE and BEND her knee with minimal discomfort. We have tried using just the lymphatic drainage techniques on there own, but there is just something special about the cream Dawn makes. We also use the Pain Tamer on her hands. She needs 3 separate surgeries to fix what's going on with that but has been able to become much more independent with the help of Dawn's Pain Tamer. It really has been life changing for her.
My grandmother broke her back decades ago and now needs needs surgery again for micro-nerve compression. She has been able to use Dawn's Pain Tamer to reduce the swelling, loosen the muscles and ease her pain in the areas where her pain affects her the most. It's helped her begin Physical Therapy to strengthen her body for recovery and ease her 30+ year struggle with back pain.
I don't know what I or my family would have done without our sessions with Dawn and her pain tamer. I found her when I had exhausted practically all of my conventional options for easing my pain and it's something I will always be grateful for. Pain pills never worked for me, they would always make my mom sleep, and I was always uncomfortable with such severe side affects on my organs.
Dawn did give me my first jar of pain tamer cream for free, but all thoughts and experiences are 100% my own. Since Dawn gave me my jar I have bought two of them for my mother and grandmother and even a 3rd for a coworker who was so impressed with it they wanted some for their own!
If you have allergens or scent sensitivity, discuss them with Dawn or a staff member before application. I have migraines that mimic stroke which can be scent triggered at times and found the cream to be gentle enough to avoid any complications.
— Julianna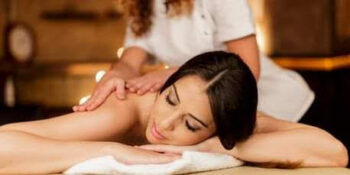 Recently I pulled a muscle in my back. By the end of the week the pain had spread all the way across my back and I could hardly stand up. Luckily that Friday I had a massage with Dawn. Afterward I felt just fine! Thank you Dawn!
— S Loring
Went today for my fourth "medical" massage. I hurt my back and the pain manifested in my leg. I am feeling better and better after massage and infrared treatments. Dawn is excellent and knows what she is doing and how to help me get better!
Today we addressed stress instead of my back…stress all gone!
— Linda Roberson
Excellent massage. Chris did am amazing massage. Hit all the right places.
— Peter Ciamaricone
I have been to countless massage therapists over the years. Dawn is extremely knowledgeable and talented at honing in on what body parts are out of balance. She gives you the massage you need!! I have pushed my body with repetitive activities like running, cycling, and sitting at a desk job. My body is pushing back, but with Dawn's help I am able to make progress in achieving better movement, posture and mobility. I also find the Pain Tamer cream is very effective in reducing aches for those times that I overdo it.
— Cathy Blanchet
I have neck pain as well as headaches and I have used Dawn's pain tamer with excellent results. It works great!
— Liz Roberts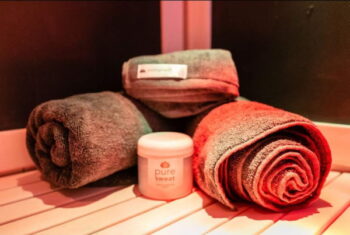 Been going to Essential Balance for over 4 years now. Attribute being able to walk after 2 surgeries and 8 incisions, 3 months of no weight-bearing, lots of scar tissue, thanks to Dawn's skill and care. Dawn's ability to figure out what part of me needs work, even when I can't recognize it, is just one of her many gifts. Also offers a variety of salves which have helped with scar reduction, sore muscles, etc. Try it once and you'll never want to go somewhere else!
— Sylvia Berta
Dawn is amazing. Great massage!
— Douglas Comley
I had been reluctant to get massage therapy for many reasons, even though it had been recommended to me as likely being very beneficial. Meeting Dawn through my chiropractor's office, talking with her first about my reluctance and about what my health issues were, put my mind at ease. Trust is difficult for me, but she made it easy. She has a certain "way" about her, and understands the connections between physical, emotional, and spiritual healing. She has really helped me with many therapeutic modalities in the preparation and healing from 2 knee replacement surgeries, and dealing with complications of lymphedema and pain associated with building core strength and changing posture. I don't know what I'd do without her!
— Cynthia Robinson
Felt great. Dawn is a great professional and knew exactly what I needed! Can't wait to go back.
— Maritza Poza-Grise
Love the owner, she really knows her calling, healing hands!! -is more than a job for her. Highly recommended!
— Trish Johnson
I highly recommend Essential Balance for anyone who is looking for a little stress reduction, pain relief, more flexibility or just an over all healthier approach to living. All of the staff are friendly, nurturing and skilled at their work. They can help you pinpoint your pain and causes and come up with a plan to include massage, stretching and exercises to help get you back to health and less pain. The owner, Dawn Uncapher is truly blessed with a gift. She can just look at you and know what hurts and often immediatley find the cause of the pain. She has healing hands. Every time I leave Essential Balance, I walk out a happier, healthier person.
— Jennifer Ford
I am thankful for Dawn's massages. She has eliminated the long term pain I have had in my neck, and the hip pain I had been experiencing while riding. She is great. Very knowledgeable.
— Sally Buttner
---
Review Us
Your feedback is appreciated. Please leave a Google Review